Each gym can insert their own custom logo to replace the Wodify logo on the top left of the app.  It is highly suggested that the logo background be transparent.  The following article explains how to easily make a logo transparent by using the online photo editor Lunapic.

To make a logo transparent using Lunapic:
Go to Lunapic.com
Click 'Choose File'; choose your logo
Click 'Upload Now'
Once the file loads, click Edit > Transparent
Click the color you wish to become transparent
Example: My image below has a black background.  I want to make 'black' transparent: 
After uploading the image to Lunapic and clicking Edit > Transparent, click anywhere on the image that is black
Lunapic will make any part of the image that is black transparent: 

Click 'Save to Computer' and save the transparent image: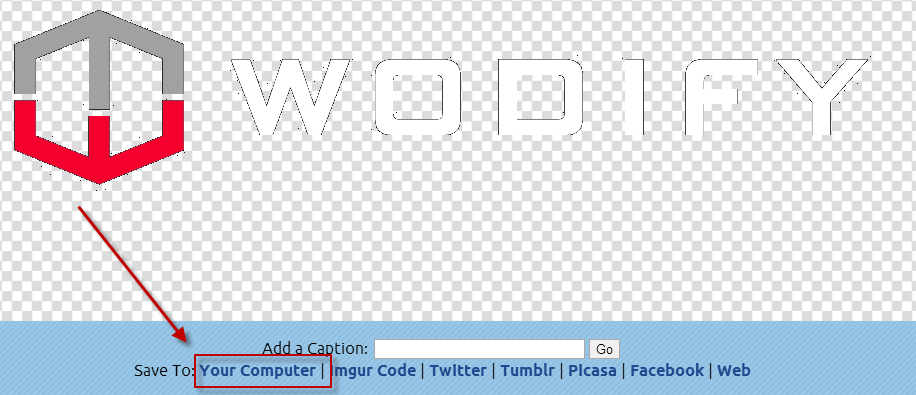 You have now created and saved a transparent logo to your computer.  Click here to learn how to add the transparent logo to Wodify.