WodiFind is a tool that allows Wodify athletes to find the nearest Wodify gym to their location.  This is a great tool for Wodify athletes that travel and want to find a gym nearby that also uses Wodify to track performance.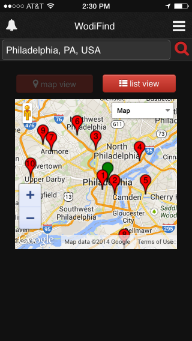 Some gyms have multiple locations. Each location can optionally be added to WodiFind.

To add or remove a location from WodiFind:
Login to Wodify Admin
Click 'Gym' > 'Locations'
Select a Location
Under 'WodiFind' choose 'Enable' > 'Save' or 'Edit' > 'Disable'

Location Custom Descriptions and Drop-In Fees

Each Location can have its own custom description and drop-in fees.  

TIP!: We recommend you list your hours of operation in your Description. Descriptions can be entered from the Location edit page.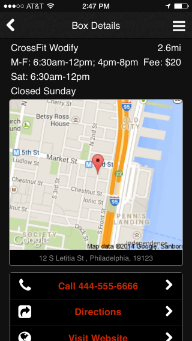 Tip!: Use the 'Mobile Preview' link found below the Description box to see what your Location Detail page will look like on WodiFind.


Edit your WodiFind image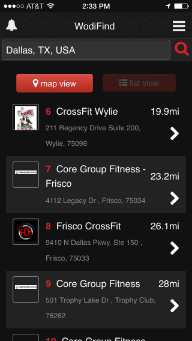 Each box can add it's logo to WodiFind.  
To update your image:
Login to Wodify Admin
Click the Setup > Locations > click on appropriate location
Update the image found under 'Application Logo' section

We recommend using a square image at least 116x116 pixels.